Welcome to St. Therese Parish
St. Therese is a Spiritual Home where together we
Worship with Joy
Work for Justice
Grow in God's Love
-------------------------------------------------------
25th Sunday in Ordinary Time
Homily for 24th SUNDAY, 2020
THE GIFT OF UNBOUNDED FORGIVENESS
by Father Maurice Mamba
Friends, the gospels for the last two Sundays remind us of the painful and uncomfortable reality which we must contend with quite frequently in our lives as followers of Christ: we are not perfect. Quite often we step on each other's toes; we meddle into peoples' lives and turn their world upside down; we gossip and tear each other apart; we hold grudges and ruminate on revenge whenever we are hurt, offended or mistreated. Ben Sirach, in the first reading, warns us against this tendency of ours towards revenge. He says, "wrath and anger are hateful things; yet a sinner holds on to them tight." and "The vengeful will suffer the LORD's vengeance, for he remembers their sins in detail." And, "Could anyone nourish anger against another and expect healing from the LORD?" And finally, the hardest part to swallow? "Forgive your neighbor's injustice; then when you pray, your own sins will be forgiven."
Brothers and sisters, I don't know about you, but these are not easy words to hear and to act on. Don't we have the right to be angry when we are wronged? How can we forgive our neighbor's injustice against us? Wouldn't forgiveness just enable them to perpetuate their unjust and violent behaviors against us? How can we expect to change the world if we just sweep all the injustices away for the sake of forgiveness and reconciliation?
If these words don't sit well with us, if we feel a pang of outrage within us, then we are coming face-to-face with the true meaning of discipleship in Christ, i.e. swimming against the current, taking the road less traveled when it comes to addressing our personal conflicts and the ills of our world.
I am neither a psychotherapist nor a counseling expert. But I know from experience that whenever I dwell on hurt and vengeance, I become bitter and resentful and I can't be at peace with myself. Those feelings may affect the way I interact with others at work and in my family. By nursing my hurt feelings, I close myself off from allowing God to use me to break the cycle of sin and violence.
Sirach tells us that when we are all bent on revenge, we cannot expect healing from God because God does not operate within the cycle of violence which vengeance perpetuates. We cannot receive mercy when we refuse to give mercy. "Forgive us our trespasses as we forgive those who trespass against us." God's gift of mercy comes with strings attached. Forgive and you will be forgiven.
In their booklet titled "A forgiveness book", Paula Camille and Fr. Paul Boudreau suggest that one of the reasons why we are not able to forgive is because our forgiveness tank is empty, which happens if we have rarely experienced forgiveness in our lives. You cannot give that which you don't have! But that opinion is put to the test in the parable of the unforgiving servant in today's gospel. Sadly, for that servant, the gift he had just received was revoked, and Matthew concludes that we shall all be treated in exactly the same way if we do not forgive our brothers and sisters from the heart. We fail to forgive when all we want to see is our gain, our needs; we fail to forgive when we lack empathy and unconsciously decide that our offender does not deserve to be forgiven. But our Lord tells us that everyone, even our worst enemy, is a child of God and deserving of our mercy. We should dispense that gift of mercy as regularly and as often as God forgives us.
We also know from experience that the intended recipient of our gift of mercy may either ignore or reject it altogether for reasons unknown to us. Either way, we should at least feel at peace with ourselves, repent, make amends and continue to pray for full and genuine reconciliation at God's appointed time. Let's not forget, as Paula Camille and Paul Boudreau suggest, that "forgiveness is something I need for my own wholeness. There is simply no room in my heart for all the resentment I would have to carry if I failed to forgive. Nor can bitterness co-exist with all the love I hope to share. Something's got to go." That's perhaps the reason why St. Maria Goretti forgave her attacker; the late Cardinal Bernardin of Chicago granted mercy to his accuser; members of Emanuel African Methodist Episcopal Church in South Carolina offered their forgiveness to Dylann Roof.
We should also note that forgiveness is neither ignoring the offense nor condoning the injustices inflicted upon us. The practice of forgiveness requires acknowledgement and expression of sorrow for the sins committed, compensation (fixing what was broken) and a firm resolve to amend one's life for now and for the future. In his book "No Future Without Forgiveness", Archbishop Desmond Tutu concludes: "It is ultimately in our best interest that we become forgiving, repentant, reconciling and reconciled people because without forgiveness, without reconciliation, we have no future." We can help one another see and acknowledge the sins we have committed, the injustices we have inflicted upon others and proceed with love and respect as we seek compensation and correction for the future. As we look around, there is no denying that our society is in great need of peace and reconciliation. Forgiveness is the way to enduring peace both in our personal and community lives. Archbishop Tutu reassures us: "God wants us to [forgive] for the sake of God's world. God wants to show that there is life after conflict...that because of forgiveness, there is a future."
---
Live Stream Mass on Sundays at 11:30 am -- to the right.
Sign-Up for Future Masses on the Sign-up Genius to the Right!
For past live stream Masses, go here.
---
The Reopening St. Therese Parish
Stay home if you are sick (temp over 100.0 degrees F, diarrhea, vomiting, runny nose/congestion, or fatigue)

has temp of 100.4

Register ahead of time

Check in at entrance is the handicap entrance the north side of the church

Wear a mask

Wear gloves

No kiss of peace

No group singing, cantors wear masks

6 ft physical distancing at all times

No processions

No passed baskets

No incense or holy water

No cup

Communion in the hand

Dismissed one row at a time

Restrooms are 2 persons per occupancy
ST. THERESE, ARCHDIOCESAN AND WA STATE REOPENING RESOURCES
---
Racism in Our Streets and Structures Resource Page: https://catholicsocialthought.georgetown.edu/events/racism-in-our-streets-and-structures?fbclid=IwAR31hE2ZWkKm5YTz2iME3MHI4k1d3acMHV_ogBgTKnUqmbzRzCrK2hbZDk8
St. Vincent de Paul - to donate, click here
St. Mary's Food Bank Donations: Pickup of nonperishable food continues at the church every Sunday morning at 10:30am for food donations left outside the church earlier in the morning. We continue to support St. Mary's Food Bank every week with donations from Leschi Market and whatever parishioners are able to share. Thank you!

DAILY MASS -- Archbishop Etienne Daily Mass http://www.stjames-cathedral.org/Events/2020/livestream.aspx
Annual Catholic Appeal www.seattlearchdiocese.org/donat
A Follow-Up Video on the ACA from Archbishop Etienne
Amount Raised toward goal for the Annual Catholic Appeal
Goal: $38,214--Amount raised $37,160--97% of goal--$1,504 remaining--32% of parish responding
Stewardship: Using God's Gifts to do God's Work -
Stewardship is living out a commitment to be Christ-centered rather than self-centered. It tells us to share a portion of our time, talent and treasure so that God's Gift, Jesus Christ, may be given to others who need him. Profound gratitude, justice and love become the fundamental motives for giving back to God. The St. Therese Stewardship Corner shares weekly stories and reflections on how our parishioners are sharing their gifts.
St. Therese Parish Plan - please click this link.

Fr. Maurice Mamba, Pastor
Regular Mass Times
Sunday:
11:30am Public Mass; Open Hours 8:30-11:30am
Weekdays:
5:30 PM, Tuesdays
Confessions: by appointment
Interested in Attending Mass? Click on the icon to register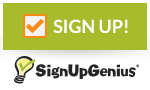 Watch the 11:30 Live Stream Mass Sunday: